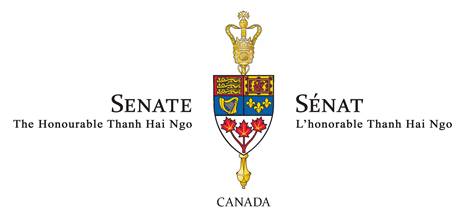 [For immediate release] – June 23, 2021
 Today, Senator Thanh Hai Ngo issued the following Statement to commemorate World Refugee Day on Sunday, June 20th, 2021:
 Officially designated as an international day of commemoration in December of 2000 by the United Nations, World Refugee Day falls every year on June 20th to recognize, bring awareness to and support the struggles faced by refugees everywhere.
 According to the United Nations, every minute, 20 people are forced to flee their homeland as a result of persecution, war or terror. At great risk to their lives, and often facing incredible odds with little chances of survival, they depart in the hopes of finding freedom, security, democracy and dignity elsewhere. In 2020, and despite the pandemic, 82.4 million people are estimated to have been displaced.
 Much still needs to be done in order to combat this tragic phenomenon. This could include redoubling our efforts to strengthen support for local humanitarian action, enabling communities to find solutions to common challenges, and building institutions that are effective, inclusive, and accountable. Canada must continue to provide humanitarian aid, contribute to the peaceful and diplomatic resolution of international conflicts as well as promote human rights on the world stage.
 I'd like to take this opportunity to commend Canada for its continued and outstanding role at the forefront of humanitarian crises around the world. Canadians are a diverse, tolerant, inclusive and welcoming people. As the only nation to have ever been awarded the coveted UNHCR  Nansen Refugee Award  in 1986 for its contributions to the plight of the Vietnamese boat people, we can be proud of our legacy and continue to support the incoming refugees that will undoubtedly help build our great country.
 For more information, please contact:
Office of the Honourable Thanh Hai Ngo
613-943-1599
@SenatorNgo
Additional information:
United Nations – World Refugee Day 20 June
UNHCR: World leaders must act to reverse the trend of soaring displacement
---
Le sénateur Ngo célèbre la Journée mondiale des réfugiés
[Pour diffusion immédiate] – 23 juin 2021
Aujourd'hui, le sénateur Thanh Hai Ngo a fait la déclaration suivante pour souligner la Journée mondiale des réfugiés le dimanche 20 juin 2021 :
Célébrée le 20 juin, la Journée mondiale des réfugiés est une journée de commémoration internationale instituée en décembre 2000 par les Nations Unies pour souligner la conscience collective par rapport à la situation tragique des réfugiés et mettre en lumière les épreuves qu'ils doivent surmonter.
Selon les Nations Unies, chaque minute, 20 personnes sont contraintes de fuir leur pays d'origine pour échapper à la persécution, à la guerre ou à la terreur. Au péril de leur vie, et souvent avec bien peu d'espoir de survie, elles partent à la recherche de liberté, de sécurité, de démocratie et de dignité. Malgré la pandémie, on estime à 82,4 millions le nombre de personnes déplacées en 2020.
La lutte contre ce triste phénomène est encore loin d'être gagnée. Entre autres, il nous faut redoubler d'efforts pour mieux soutenir les projets humanitaires régionaux, aider les communautés à trouver des solutions aux problèmes courants et bâtir des institutions efficaces, inclusives et responsables. Le Canada doit continuer d'offrir de l'aide humanitaire, de contribuer à la résolution des conflits internationaux par la diplomatie et par d'autres moyens pacifiques, et de défendre les droits de la personne à l'échelle internationale.
Je tiens aujourd'hui à féliciter le Canada pour les efforts exceptionnels qu'il continue de déployer au premier rang des interventions menées dans le monde pour résoudre les crises humanitaires. Les Canadiennes et les Canadiens forment une population diversifiée, tolérante, inclusive et accueillante. En tant que seul et unique peuple à avoir reçu le prestigieux Prix Nansen des Nations Unies en 1986 pour le soutien que nous avons apporté aux réfugiés de la mer vietnamiens, nous pouvons être fiers de nos réalisations. Continuons d'appuyer les réfugiés que nous accueillons et qui contribueront assurément à la prospérité de notre merveilleux pays.
Pour plus de renseignements, prière de communiquer avec :
Bureau de l'honorable Thanh Hai Ngo
613-943-1599
@SenatorNgo
Renseignements supplémentaires :
Nations Unies – Journée mondiale des réfugiés : 20 juin
UNHCR – Journée mondiale des réfugiés
UNHCR : Les dirigeants mondiaux doivent agir pour inverser la tendance à la hausse des déplacements