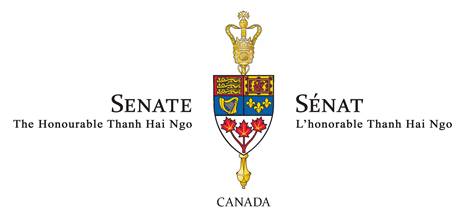 [For immediate release]- May 27, 2021
 Today, Senator Thanh Hai Ngo issued the following Statement in response to the sham elections –  to select a 'rubber-stamp' legislature  –  that took place in Vietnam on Sunday, May 23, 2021:
 Vietnam held elections to determine the members that would constitute its 15th National Assembly, as well as the People's Councils at the local level on May 23rd. Elections in Vietnam are undoubtedly of a purely ceremonial nature and only serve the Vietnam Communist Party's (VCP) interests in maintaining their despotic rule over the people of Vietnam. Key leadership positions as well as the overall composition of the National Assembly are determined several weeks in advance.
Independent candidates are arrested and intimidated for any involvement in the election. Others who dare to discuss the elections online through social media platforms such as Facebook, are subjected to physical assault and days of police questioning.
I categorically condemn this absurd travesty and 'joke to democracy'; an utter affront to the Vietnamese people's ability to exercise their civil rights and freely choose their leaders, as well as meaningfully participate in free, fair and transparent elections, as entrenched in the United Nations International Covenant on Civil and Political Rights – ratified by Vietnam in 1982. For meaningful change to take place, there must be an unconditional release of all prisoners of conscience, a reform of election laws (i.e. elimination of Article 4 of the constitution to allow for independent, multi-party participation in governance) and the authorization of international observers to monitor elections.
It is first and foremost, time for the people of Vietnam to assert their fundamental civil and political freedoms and human rights by demanding their rights that are guaranteed by their very country's constitution: their right to vote freely. They must denounce Vietnam's illegitimate, farcical, and sham elections on May 23rd as an affront to freedom, democracy and the rule of law.
For more information, please contact:
Office of the Honourable Thanh Hai Ngo
613-943-1599
@SenatorNgo
Additional information:
The Diplomat: Vietnam's National Assembly Vote: A Futile Gesture
Amnesty International – Viet Nam: Fresh crackdown as National Assembly election looms
United Nations Human Rights Office of the High Commissioner: Status of Ratification Interactive Dashboard
Reuters: Vietnam holds parliament election amid new COVID-19 outbreak
---
Le sénateur Ngo condamne les pseudo‑élections au Vietnam
[Pour diffusion immédiate] – Le 27 mai 2021
Aujourd'hui, le sénateur Thanh Hai Ngo a fait la déclaration suivante en réaction aux pseudo‑élections – c'est‑à‑dire la sélection d'un parlement pantin – qui ont eu lieu au Vietnam le dimanche 23 mai dernier.
Le 23 mai, le Vietnam a tenu des élections pour choisir les membres de sa 15e législature de l'Assemblée nationale et déterminer la composition des Conseils populaires de tous niveaux. Il ne fait aucun doute que les élections au Vietnam sont de nature purement cérémoniale et servent uniquement les intérêts du Parti communiste vietnamien (PCV) et ce, dans le but de maintenir la population du pays sous son joug despotique. Les postes de direction principaux ainsi que la composition globale de l'Assemblée nationale sont déterminés plusieurs semaines à l'avance.
Les candidats indépendants qui s'impliquent d'une façon quelconque dans les élections sont arrêtés et intimidés. Ceux qui osent discuter des élections en ligne sur des plateformes de médias sociaux comme Facebook sont victimes d'agressions physiques et interrogés pendant des jours par la police.
Je condamne catégoriquement cette mascarade absurde et cette insulte à la démocratie. C'est un affront inacceptable à la capacité du peuple vietnamien d'exercer ses droits civils et de choisir librement ses dirigeants, comme le garantit la Constitution vietnamienne, ainsi que de participer véritablement à des élections libres, justes et transparentes, telles que prévues par le Pacte international relatif aux droits civils et politiques des Nations Unies, qui a été ratifié par le Vietnam en 1982. Pour qu'un changement véritable ait lieu, il faut libérer sans condition tous les prisonniers d'opinion, entreprendre une réforme des lois électorales (c'est‑à‑dire abroger l'article 4 de la Constitution pour autoriser la participation de plusieurs partis indépendants à la gouvernance) et autoriser la présence d'observateurs internationaux pour surveiller le déroulement des élections.
C'est d'abord et avant tout l'occasion pour le peuple vietnamien d'affirmer ses libertés civiles et politiques ainsi que ses droits de la personne fondamentaux en exigeant qu'on lui accorde le droit qui lui est garanti par la Constitution de son propre pays : le droit de voter librement. Les Vietnamiens doivent dénoncer les pseudo-élections illégitimes, farfelues et grotesques du 23 mai comme un affront à la liberté, à la démocratie et à la primauté du droit.
Pour plus de renseignements, prière de communiquer avec :
Bureau de l'honorable Thanh Hai Ngo
613-943-1599
@SenatorNgo
Renseignements supplémentaires :
Amnesty International – Viêt-Nam. La répression reprend à l'approche des élections législatives
The Diplomat: Vietnam's National Assembly Vote: A Futile Gesture [disponible en anglais seulement]
Haut-commissariat des droits de l'homme des Nations Unies – Carte interactive : état de la ratification des instruments relatifs aux droits de l'homme [disponible en anglais seulement]
Reuters: Vietnam holds parliament election amid new COVID-19 outbreak [disponible en anglais seulement]