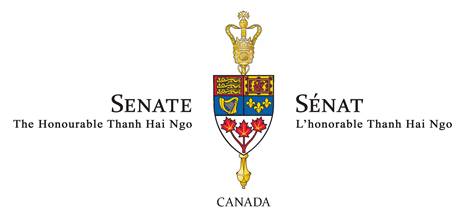 [For immediate release] – May 21, 2021
Today, Senator Thanh Hai Ngo issued the following Statement in response to the arrest of prominent pro-democracy activist Nguyen Thuy Hanh on April 7th and the Vietnam communist regime's continued and relentless persecution against prisoners of conscience:
Mrs. Nguyen Thuy Hanh is among the latest human rights defenders arrested under the regime's go-to penalty for dissidents – Article 117 of Vietnam's Criminal Code, the allegation of "conducting anti-state propaganda". A group of about 30 police officers (according to eye-witness accounts) were sent to her home, where she was apprehended, on April 7th.
 Mrs. Hanh is a member of the Brotherhood for Democracy, a group that is highly targeted by the Communist regime – with many of its members arrested and imprisoned for subversion and other related charges. Some of Mrs. Hanh's activism has been instrumental in assisting prisoners of conscience in Vietnam. Among her most notable contributions, was establishing a 50K Fund to provide prisoners of conscience and their families with much-needed financial assistance. Through her fundraising efforts, it is estimated that she was able to collect VND 523 million ($22,700) to help the family of Dong Tam commune leader, Le Dinh Kinh (slain by police forces during the raid of the village on January 9, 2020) and other land petitioners taken into custody. Unfortunately, because of the pressure from the Communist authorities, Mrs. Hanh was forced to close the 50K Fund. Furthermore, at their request, Vietcombank froze her account, for reasons that the funds were being channeled to terrorist groups.
It is likely Mrs. Hanh will be held incommunicado for at least four months. She faces a prison sentence from between seven to twelve years, if convicted.
 The government of Canada, our democratic allies and the United Nations have a duty to safeguard and uphold the international rules-based order and urge the Socialist Republic of Vietnam to ensure that its actions are consistent with its international human rights obligations and commitments. We must join together in calling for the immediate and unconditional release of Nguyen Thuy Hanh and all prisoners of conscience.
For more information, please contact:
Office of the Honourable Thanh Hai Ngo
613-943-1599
@SenatorNgo
Additional information:
Prominent HRD Nguyen Thuy Hanh Arrested after Vietnam's Leadership for Next Five Years Forms
---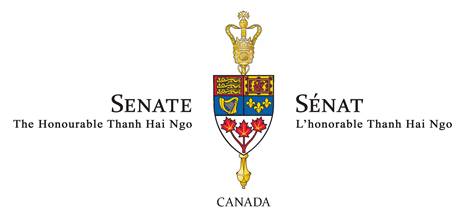 Le sénateur Ngo déplore l'arrestation de Nguyen Thuy Hanh, éminente militante prodémocratie
[Pour diffusion immédiate] – Le vendredi 21 mai 2021
Aujourd'hui, le sénateur Thanh Hai Ngo a publié la déclaration suivante à la suite de l'arrestation de Nguyen Thuy Hanh, éminente militante prodémocratie, survenue le 7 avril dernier, ainsi que la persécution continue et acharnée du régime communiste vietnamien contre les prisonniers d'opinion :
Mme Nguyen Thuy Hanh fait partie du plus récent groupe de défenseurs des droits de la personne arrêtés en vertu de l'article 117 du Code criminel vietnamien, qui prévoit la peine la plus sévère que le régime puisse imposer aux dissidents, à savoir l'accusation de « mener une propagande contre l'État ». Le 7 avril, un groupe d'une trentaine de policiers (selon des témoins oculaires) a été envoyé à son domicile pour l'appréhender.
Mme Hanh est membre de La Confrérie pour la démocratie, groupe dans la mire du régime communiste; plusieurs de ses membres ont été arrêtés et emprisonnés pour subversion et autres accusations similaires. L'activisme de Mme Hanh a, entre autres, permis d'aider les prisonniers d'opinion au Vietnam. L'une de ses contributions les plus remarquables a été la création du « 50K Fund », destiné à fournir aux prisonniers d'opinion et à leurs familles l'aide financière dont ils ont tant besoin. Grâce à ses efforts de financement, on estime qu'elle a pu réunir 523 millions de dong (VND), soit 22 700 $, pour aider la famille du chef de la commune de Dông Tâm, Le Dinh Kinh (tué par les forces de police lors du raid sur le village le 9 janvier 2020) et d'autres pétitionnaires fonciers mis en état d'arrestation. Malheureusement, en raison de la pression exercée par les autorités communistes, Mme Hanh a été contrainte de cesser les activités du « 50K Fund ». De plus, à la demande des autorités, la Vietcombank a gelé son compte bancaire sous le motif que les fonds étaient acheminés à des groupes terroristes.
Il est probable que Mme Hanh sera tenue au secret pendant au moins quatre mois. Elle risque une peine allant de sept à douze ans de prison si elle est reconnue coupable.
Le gouvernement du Canada, nos alliés démocratiques et les Nations Unies ont le devoir de maintenir et de protéger l'ordre international fondé sur des règles, ainsi que d'exhorter le gouvernement de la République socialiste du Vietnam à agir conformément à ses obligations et à ses engagements internationaux en matière de droits de la personne. Nous devons nous unir pour demander la libération immédiate et inconditionnelle de Nguyen Thuy Hanh et de tous les prisonniers d'opinion.
Pour plus de renseignements, prière de communiquer avec :
Bureau de l'honorable Thanh Hai Ngo
613-943-1599
@SenatorNgo
Renseignements supplémentaires :
VIÊT-NAM. NGUYEN THUY HANH, UNE DÉFENSEURE DES DROITS HUMAINS DE RENOM, A ÉTÉ ARRÊTÉE ET INCULPÉE